Post by Go Slideways on Sept 22, 2021 16:13:31 GMT 12
Robertson Holden International Speedway:
Here's the season update which you have all been waiting for, some good news and some not so good news!
With the current COVID-19 alert levels and the prognosis going forward regarding the virus the Robertson Holden International Speedway is regretfully advising a delayed start to the new 2021/2022 Speedway Season.
With this announcement, there is going to be no racing in the month of October, because of the rescheduled Rugby fixtures and Covid restrictions. It appears that we will be unable to race until we get back to Level One. This delay is hopefully going to align us better with how things are tracking with the alert levels, we hope to be in the position towards the middle of October to have a better idea of an opening date in November, dependent on the Covid restrictions. We will announce an update calendar of events at this time. We can't wait to see you all trackside in due course for the start of another wonderful season at the Robertson Holden International Speedway, for the Greatest Show On Dirt.
With this delay in the season start date, the following key dates have been applied;
Drivers & Riders Sign Up Night, Due to the current Covid 19 alert levels and restrictions the Drivers & Riders Sign Up night will no longer be held on Monday 27th September but has been rescheduled to Monday 18th October, 7pm JA Russell Supplies Corporate Lounge (Dependent on Covid 19 alert levels and any restrictions) Any competitor wishing to register a number before this Sign Up night – please email pnspeedway1@xtra.co.nz and the office will be able to facilitate your queries or requests.
Mentor Programme: The Mentor Programme Compulsory for all new drivers, this will be advised in due course, and is also dependent on Covid 19 Alert levels.
Greensheeting: Drivers who wish to have a greensheet completed before 10th October – please get in touch with us and we will see what we can arrange for you. By phoning 027 227 3101 or emailing pnspeedway1@xtra.co.nz
Regular Greensheeting dates and times to be advised and will be conducted in accordance with alert levels restrictions and requirements (this may look different to what you are used to) It is a requirement for you to bring a jack and wheel brace for green sheeting.
MY LAPS
Finally, As you may be aware, it was decided at the SNZ AGM in July that the Dorian timing system would be replaced with MYLAPS.
The Robertson Holden International Speedway have decided to go ahead with installing the new timing system as soon as possible - but we have been waiting to make a formal announcement until we had secured the infrastructure required for the changeover. We have now received our loop and are currently waiting for the Server etc. to be delivered; it is our intention to have the system in place for the start of the season.
This will mean that you will need a MYLAPS transponder to compete at the Robertson Holden International Speedway.
We will keep you up to date with our progress on this, and how this changeover is tracking along.
For information on purchasing a MYLAPS transponder, please see the SNZ website:
www.speedway.co.nz/MYLAPS-1
Several tracks are delaying the changeover to MyLaps including Stratford and Huntly who are planning to use the Dorian system for this season. So if you want to race at the NZ Superstock Champs at Huntly you will still need your Dorian.
Waikaraka will have the Mylaps system in place for the NZ Stockcar Championship on December 28 and 29.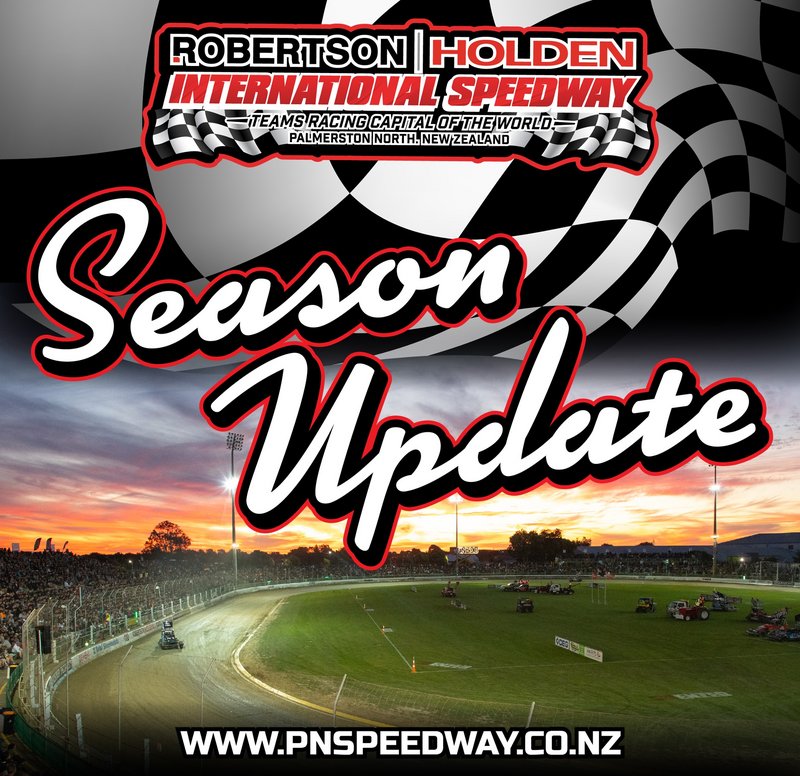 post a pic